"Like" us on Facebook and share our animals
When you "like" our Facebook page at https://www.facebook.com/bc4paws, you get first visibility of all of our newly adoptable pets, along with important information about upcoming events, fundraisers, etc. This is a great opportunity to get your family and friends involved in supporting our rescue as well!
Shop on Amazon Smile with us as your organization
By shopping on smile.amazon.com and choosing beCAUSE 4 PAWS, Inc. as your charitable organization, Amazon will send a small percentage of your purchase to our organization on a quarterly basis. All you have to do is shop and we get the donation. We have set up a wish list on smile.amazon.com as well for any items you wish to purchase for our rescue. Amazon will ship your purchase directly to our door!

Donate
All donations to BeCAUSE 4 PAWS Inc. are 100% tax deductible as we are a registered non-profit organization.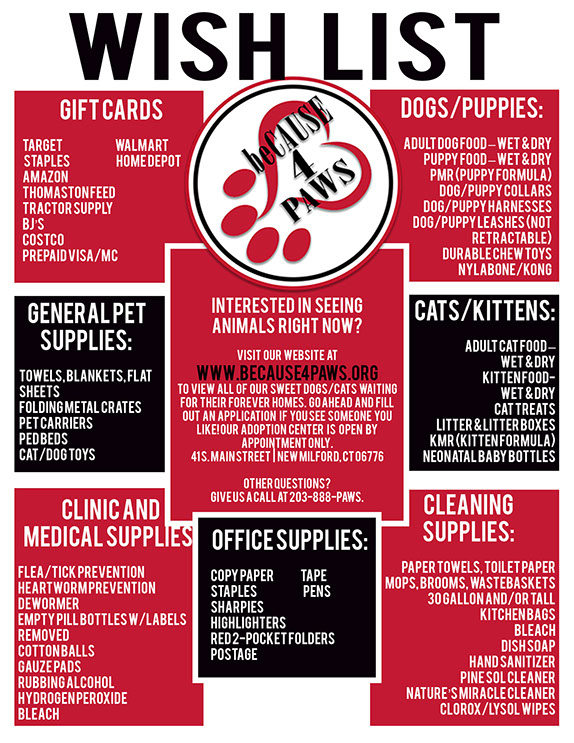 VOLUNTEER
There are so many different aspects to running a rescue and we can always use help. If you are interested in exploring how you can volunteer with us. Please fill out the below form and we will be in touch!
VOLUNTEER INQUIRY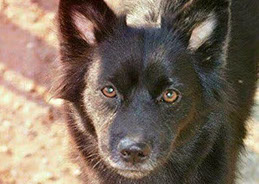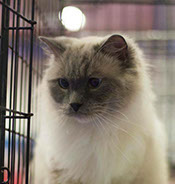 © 2017 BeCAUSE 4 PAWS Animal Rescue and Clinic. All rights reserved.
BC4P is a 501(c)(3) non-for-profit organization. Privacy Policy